Last updated:  December 9, 2017
Accent Reduction In English Speech

A-R-I-E-Speech

Is your accent holding you back?

Do people have a hard time

understanding you?

You can decrease your accent

50%-60% on average

in Accent Reduction classes

with Helene Spierman.

In person in the NYC area -

and ANYWHERE via Skype or the phone!

Helping ALL people speak English clearly.

Helene Spierman, speech coach

Helene R. Spierman is a teacher and clinician of many years experience working with students privately and

in group classes. She holds a BA in Speech/Drama from the City College of NY and a certificate in the

  A native English speaker, she is also fluent in Spanish, German and French, with singing knowledge of Russian, Italian, Latin, Hebrew, Yiddish, Japanese, Chinese (Mandarin), Ladino, Dutch and Armenian as well. A classically trained singer, she has performed (as
Helene Williams
) on four continents, and has also acted in films and commercials and recorded new music on several labels.
   Helene has been an adjunct at Baruch College, doing one-on-one tutoring for non-native English speakers in the student population through the Tools for Clear Speech program.  She was the sole Instructor of Accent Reduction at Queensborough Community College in Bayside, NY from 2001 to 2011, designing and teaching the accent reduction curriculum for the Office of Continuing Education.  In 2002, she and three of her Queensborough students were interviewed by a reporter from the Voice Of America, and the
program
was broadcast all over the world.   She worked with first-year resident doctors at the Bronx-Lebanon Hospital Center from 2005 to 2009,  until those classes fell victim to NY State budget cuts; and has given private and group classes to students as diverse as teachers from India and Episcopal priests with Spanish and Creole/French backgrounds.
   Co-founder of The Bronx Opera Company, in 1998 she founded RegoSpeech, changing her business name to Accent Reduction In English Speech (A-R-I-E-Speech) when she moved to Valley Stream, New York in August, 1999.

Corporate Programs for your company's unique needs.


COMING SOON:

What happens in class?





Individual classes or small group sessions.

My studio or your location - or on the phone or Skype.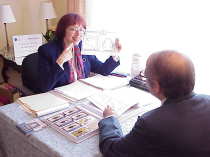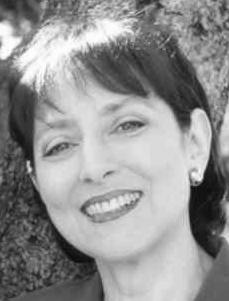 Call 516-825-2939 for free in-person consultation


or E-mail:
helenespierman@
gmail.com

Click
here
to take the free

Compton P-ESL screening online.

Private Tutoring for specific presentations

and special occasions:

Guided self-study option using materials you already have.


- interviews

- speeches

- auditions